Download from YouTube in high quality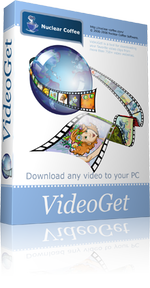 Emergence of the now popular YouTube website has encouraged more and more people to upload movies, video clips, or just funny videos. The YouTube video quality was rather low at the beginning, but today you might have noticed that YouTube allows watching some videos in high quality. It is a way more pleasant to watch high definition video, but there has always been a video streaming problem. If you have slower internet connection, you might find that videos are paused periodically and don't play as quickly or smoothly as you're used to. One of the ways to prevent this problem is downloading the full high quality video while you are surfing the net, and watching the downloaded movies or clips later on without frustration and interruption.
Download
Order now
How do you download higher quality videos?
VideoGet is a popular video downloading tool, allowing you to download video from 600+ video sharing websites and download from YouTube in high quality easily and quickly. The program is really easy to use. Just specify URLs for the videos you want to get and click Download. With this lightweight and intuitive video downloader you can download YouTube videos, download from MySpace, Google Video, Yahoo Video, MetaCafe, etc. VideoGet also allows you to convert downloaded videos for iPod, iPhone, PSP, Zune or your cell phone.
To enable VideoGet download from YouTube in high quality, press the Options button in program's main window (1). Then select the option "Download YouTube video in high quality if available" in the new window and click OK (2).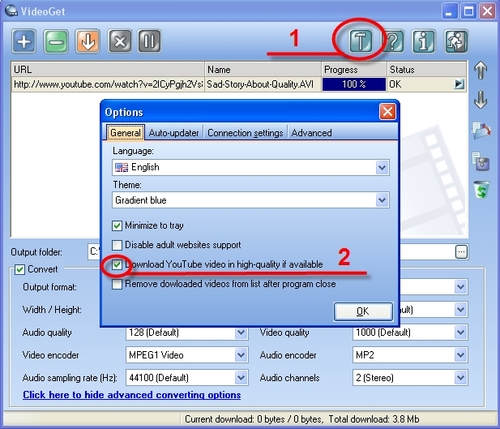 After you selected this option VideoGet will be checking if the video is available in HQ and download a better quality video then.
So, you've learnt how to download from YouTube in high quality easily and quickly. Enjoy watching your downloaded videos in a superb quality directly on your computer.