VideoGet for Mac OSX
Since version 6.0, VideoGet is also available for Mac OSX. It will work Mac OSX 10.6 Snow Leopard or newer OS, including 10.8 Mountain Lion and 10.9 Mavericks.

VideoGet for Mac does pretty much same job as VideoGet for Windows and looks almost same, but more native for Mac.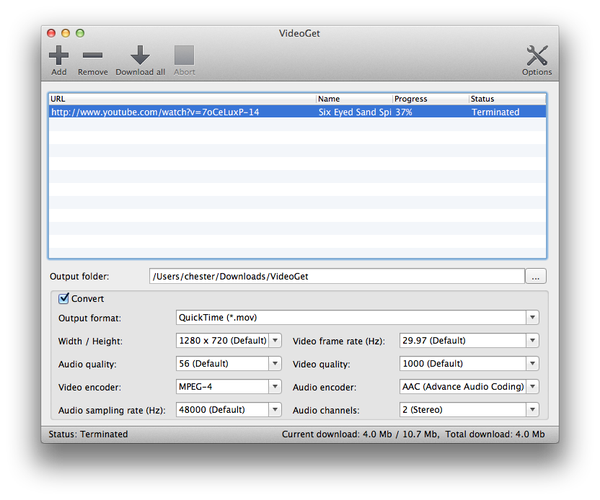 You can download and order VideoGet for Mac using following links:

Download Order now