Download from YouTube in HD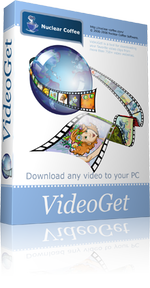 The world is changing and YouTube has changed with it. Now users can upload bigger and higher quality files. YouTube also raised the resolution and quality of their standard video format, which makes all new YouTube videos look better, not just those uploaded in high-definition (HD). Hundreds of thousands of HD videos are uploaded to YouTube every month, and tens of millions are viewed every day.
However, watching these HD videos does not often run smoothly even with high internet connection speed. If the video is skipping and stuttering every 2 seconds, you'll surely refuse to watch even the most beautiful video in HD. One of the ways for preventing this problem is downloading the HD video while you are surfing the net, and watching it later on without frustration and interruption on your PC.
Download
Order now
How do you download from YouTube in HD?
It's easy as never! All you need to do is to download VideoGet - a video downloading application, allowing you to download from YouTube in HD and HQ. VideoGet is not merely limited to downloading from YouTube, but it also supports 600+ other video sharing websites, so you can easily download YouTube video. VideoGet does not only download video, but it will also convert YouTube video into any desired format, including AVI, MPEG1, MPEG2, WMV, FLV, 3GP, MP3, etc. So, you will be able not only to view HD video, but also put it into your iPod, iPhone, Zune, PSP, mobile phone or any other portable device.
To enable VideoGet download from YouTube in HD:
1. Simply press the Options button in program's main window.
2. Select the option "Download YouTube video in high quality if available" in the new window and click OK.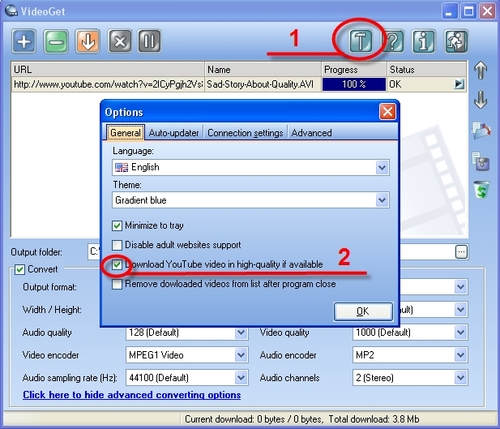 What's next? Now enjoy your YouTube HD videos right on your desktop. Just copy-&-paste URLs for the videos you want to get and click Download. VideoGet will check if videos are available in HQ or HD and download a better quality video then.