Download My Music Collection 1.0.3.42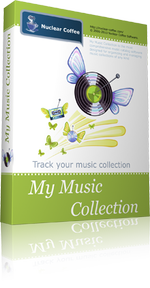 My Music Collection 1.0.3.42 (11.1 MB)
Download Nu
Notitie voor Downloaden:
My Music Collection is een shareware product, er is geen evaluatie periode voor de ongeregistreerde versie. Sommige opties zijn uitgeschakeld.
Beperkingen van de proefversie (My Music Collection):
Trial version of My Music Collection allows you to store only 50 entries in database.
Systeem vereisten:
Windows NT / 2000 / XP / Vista / Windows 7 / 8 / 8.1 / 10 en hoger.