How to download from MMS protocol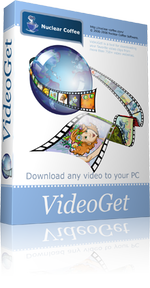 MMS or Microsoft Media Server protocol is Microsoft's proprietary network streaming protocol. MMS can be transported via UDP or TCP. MMS protocol is used for streaming Windows Media only. It is primarily used to stream live or prerecorded video and audio content to your computer without downloading it onto your hard drive.
While watching a stream video in your Windows Media player, you may sometimes want to save video into your local drive, and then play it offline later. The only way to get such video is to download from MMS protocol with a proper MMS downloader.
Having MMS video downloaded onto your computer provides a lot of advantages. You can share it with your friends, put onto your website or blog, or simply put it to your iPod or cell phone.
Download
Order now
Download from MMS protocol with VideoGet as your MMS downloader
VideoGet is a both MMS downloader and a universal video downloader helping you to get video from a growing number of 600+ video sharing websites. This MMS downloader allows you to capture MMS video streams and play them with any preferred player.
You'll need a MMS-link for the video to download from MMS protocol. This type of URL usually starts with MMS://, MMST://, or HTTP:// and ends with .asf, .wmv or .wma etc. If you don't have MMS-link, open the video in your Windows Media player, select Properties and copy the URL location: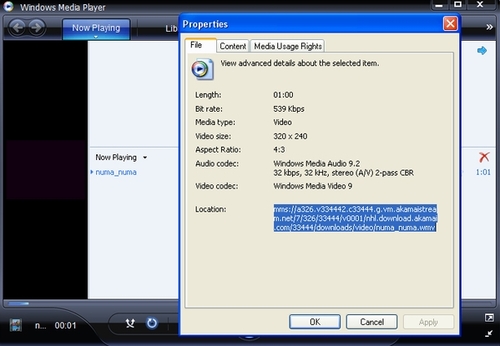 Then simply paste the link into your VideoGet MMS downloader and click the Download button. VideoGet will automatically download and convert all selected videos.
Watch this short video tutorial to learn how to quickly and easily download from MMS protocol or download and convert any other video with VideoGet:
What's more, VideoGet MMS downloader also allows you to convert video to any format, so you can download from MMS protocol into various video or audio file formats. You can convert your streaming video into AVI, MPEG1, MPEG2, WMV, FLV, MP4, MP3 and more than 20 other file formats. You can also download video and audio from MMS protocol and convert video for iPod, iPhone, iPod Video, iPod Nano, iPod Touch, PSP, Zune, iRiver Clix or AppleTV.