Company Info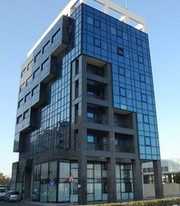 Thanks for your interest in Nuclear Coffee Software.

Nuclear Coffee is independent software company specializing in video/audio related products. Our focus at the moment is developing online video related software. The company was founded in 2006 and is well known among the industry professionals.
Our mission is to make internet easy not only for computer professionals but for all the people.
Company address
Attn: ChesterSoft sp. z o.o.
UL. ŚW. FILIPA 23/4
31-150 KRAKÓW
POLAND