ConvertVid FAQ
Q: What is ConvertVid?
A: ConvertVid is a universal video converting tool that allows you to convert video between various video file formats. To learn more about ConvertVid, please check this ConvertVid info page
Q: Is ConvertVid FREE?
A: Yes, ConvertVid is 100% FREE.
Q: The video was converted without problems, but I can't watch it. Only sound
Q: I'm trying to convert .wmv files to .3gp with ConvertVid, so that I could watch them on my cell (LG Voyager). When I do so and try to play them, I get "Cannot Support High Resolution".
A:LG Voyager supports the following video file formats: AAC, WMV, MP4, 3GP, 3G2. The display resolution for LG Voyager is 320 x 240. To ensure that you're doing everything correctly, please try to set the convert options as follows: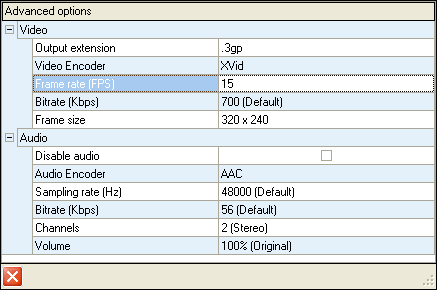 Q: I have downloaded ConvertVid to convert video to my Sony Walkman NWZ-A728B, but it doesn't work.
A: Here are the correct converting settings for your Sony WALKMAN-NWZA728B: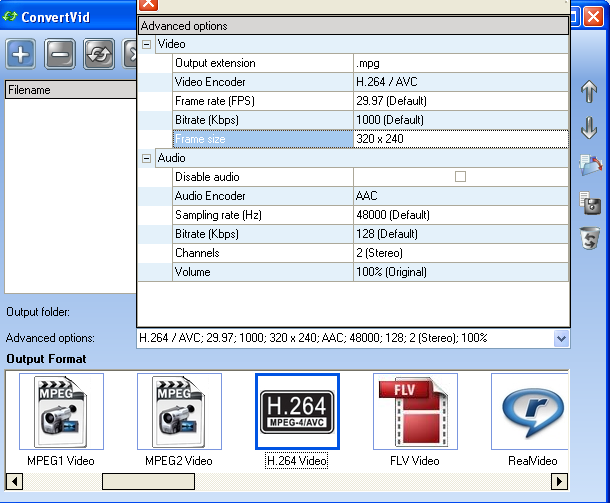 Q: I have a feature request for ConvertVid, can I send it to you?
A: Of course, your feature requests help us improve ConvertVid to meet your needs.
Didn't find the answer to your question? Ask us by posting to our support area